BBCHS Student Answers the Call to be a Hero!
---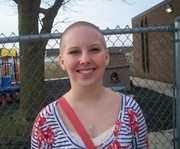 Wow! What a generous spirit from such a young woman! Emily seen here AFTER having her hair shaved off.
---
Shaves Entire Head in Support of Childhood Cancer Research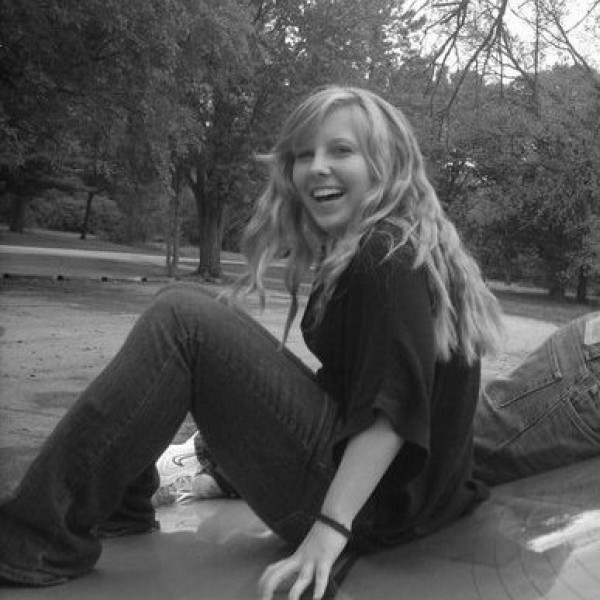 This is Emily Burks BEFORE HAVING HEAD SHAVED!
On the St. Baldrick's website, Emily (Participant #419553, stated she has "answered the call to be a hero!" she had all her hair shaved on at the annual St. Baldrick's event held at Atrium Pointe/Gattos in New Lenox on March 26th.
If you haven't heard about St. Baldrick's, it is a wonderful volunteer-based charity. In fact, this particular foundation raises more in donations and grants on behalf of researching childhood cancer than any other organization other than the US government.
A C.N.A. Training Program student at the Kankakee Area Career Center, fellow students were shocked to see her when she came back to school - all the lovely locks were gone.
Emily's instructor, Judith Krause, RN, said she was "extremely proud" of this "fine young woman" and wanted to be sure the good news about students "stepping up to the plate to help others spreads to others."
Hopefully, Emily's good works will inspire other students to reach out and help people who they do not, nor will ever know. There's nothing better than "Doing the right thing for the right reason." Emily sure has.
If you want to visit Emily's St. Baldrick's web-page - click on the link in the related site listed below.