Students Selected for Fire Cadet/Explorer Program at Kankakee Fire Department
---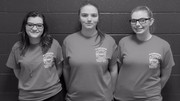 Symantha Huff, Hannah Allen and Nicole Beaupre
---
The Kankakee Fire Department Recently Began a Fire Cadet/Explorer post in an effort to help students from the area who attended local schools be better prepared to become career firefighter/paramedics with the department.
Seven Students from the Kankakee Area Career Fire-Rescue-EMS curriculum were selected to participate in this program. Ed Leeson, KACC Fire-Rescue-EMS Instructor stated this is "One more example of the fine students we are able to work with here at the Career Center."
---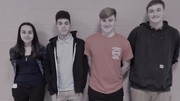 Lai Jen Lozano, Trevor Shaw, Cole Gagnon and Donald Gaines
---
"Students continue to be exposed to real-world work experiences through KACC," stated Principal Guerin.
---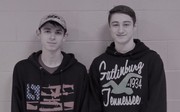 Nathaniel Levoy and Matthew Ryan
---
KACC: Preparing Students for Tomorrow!