From KACC Student of the Year - To Fellow Workmate - and Beyond
Best of Luck Jonathan Cruz!
When Jonathan Cruz entered KACC as a Junior in High School, who would have known he would become a fantastic member of TeamKACC?
---
Jonathon Cruz with Quteta Rodgers, R.N.
---
Jonathan's instructors back then knew he had a very special quality about him. Hard-working, compassionate, diligent and an all-around good young man. Quteta Rodgers, R.N. was Jonathan's instructor. According to Ms. Rodgers, As my student, Jonathan was so immersed in the lessons, theory and skills. He was driven and attentive; very caring and helpful to other students. I'm not surprised Jonathan continues to strive to help others."
KACC Executive Director, Matthew Kelley, who has known and worked with Jonathan extensively describes Jonathan as a "motivated and driven individual who has maximized his educational resources from high school through college to make his career goals a reality!"
---
Taken in 2008, when Jonothan earned KACC Student of the Year.
---
Mr. Kelley's comments are spot-on as Mr. Cruz has been continuing his education since the moment he graduated high school. Since graduation, he earned a Bachelor's Degree in Psychology, a Masters Degree in Counseling, and is now in the midst of earning his Doctorate in Higher Education. This is all while working with us at KACC and his second job with Governor's State University as their Graduate Assistant for Honors Program.
Jonathan Cruz leaves KACC as our Academic Support Specialist. He accepted a position at The Menta Group in Bourbonnais. Menta Group services students K-12th grade who have special needs and/or require special education. He will be working as their Social Worker Clinician. Right up his alley.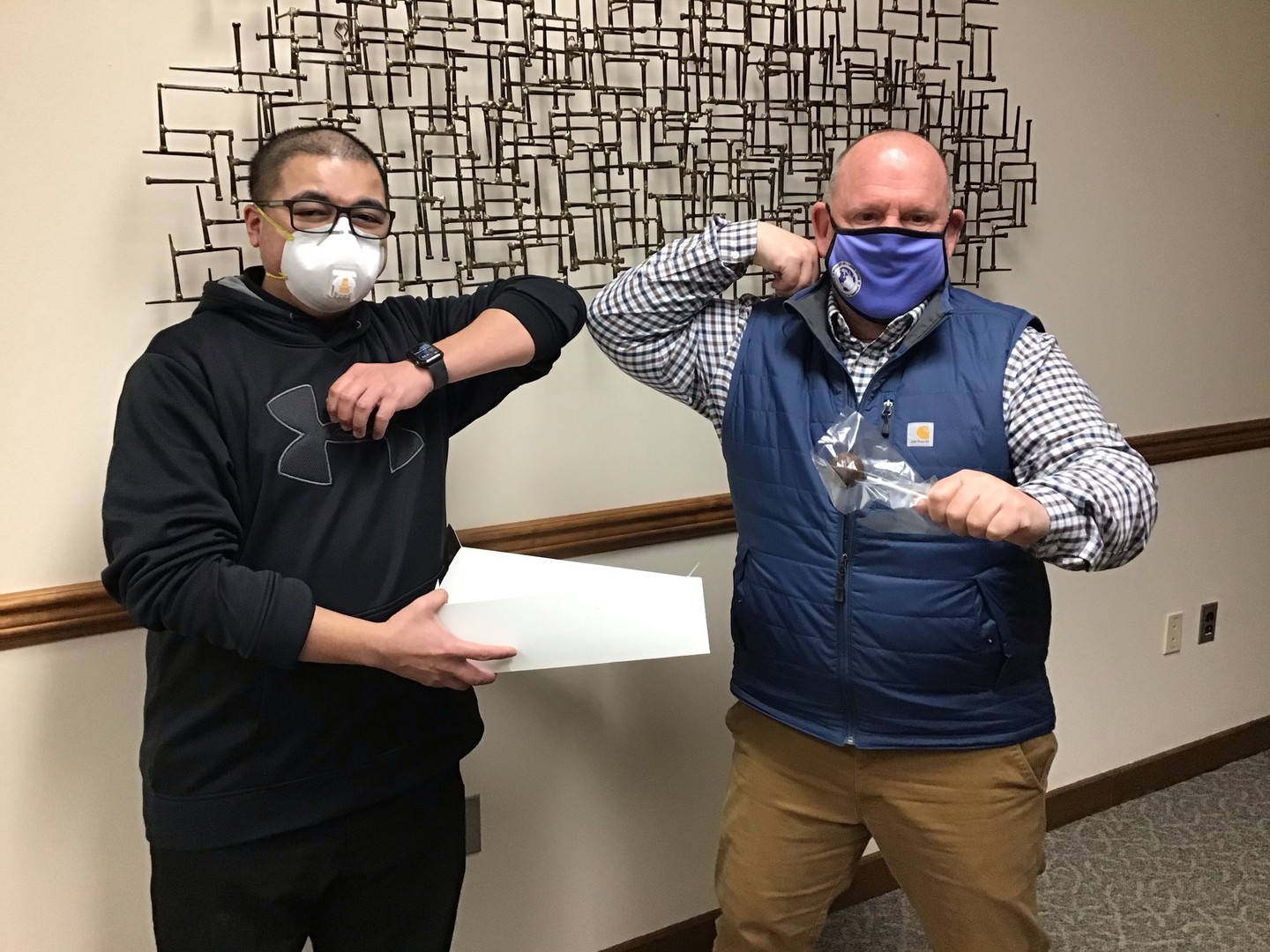 KACC Principal, Tim Guerin, could not be more complimentary, stating "Jon has been the consummate team player as an employee of the KACC. He is always willing to assist staff in every way and not afraid to learn new things and apply them to assist our students and staff. "
Jonathan has worked well with every member of KACC faculty and staff. He will be greatly missed.