Health Professionals in the Making
Once again, the Veteran's Home in Manteno, has welcomed the C.N.A. students from KACC to perform their clinical training. This incredible partnership allows KACC to continue offering young men and women the opportunity to get their first leg of training for a career in the healthcare profession. By the end of this school year, the students who successfully complete the necessary requirements, will be given a chance to take the IL Department of Public Health's Nurse Assisting certification exam. Once certified, students will not only be employable as a C.N.A., they will also have completed an often mandatory class to enter into any healthcare training in the post-secondary realm.
Students underwent a formal orientation program provided by Manteno Veteran's Home Educational Staff. During the session, students heard about and discussed the expectations of protecting our Veterans' privacy, infection control, as well as proper safety on the unit. This is an important part of professional development - an asset all C.N.A. and health professionals must learn in order to properly interact and build rapport with healthcare leaders in the community.
Great beginning to the clinical portion of this fantastic program.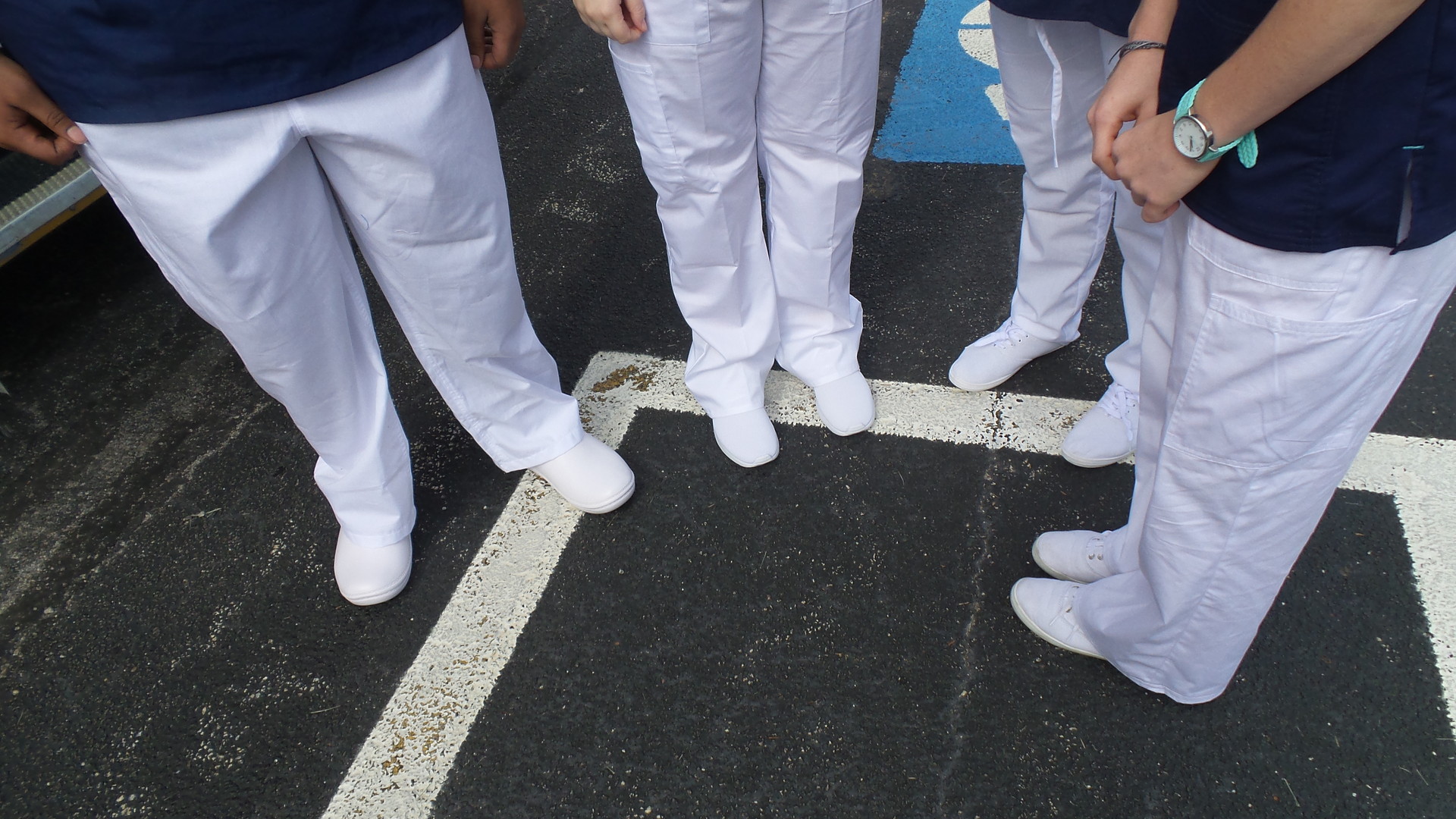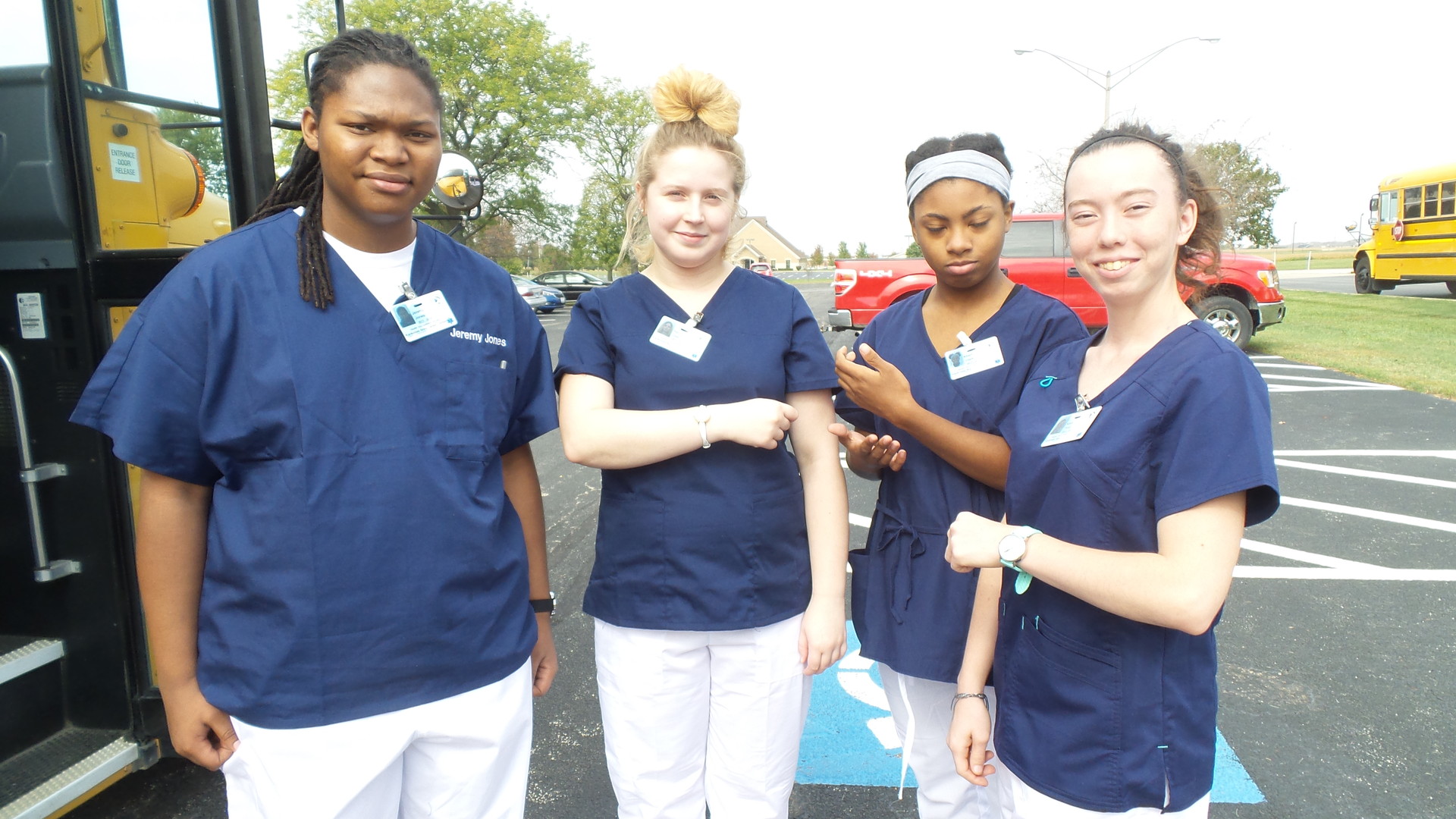 Yes, Proper uniforms right down to white shoes and wrist watches!