Top Stories
Click the pic and go!
How does this virtual event work? You might want a quick rundown on what to expect when you open the Sophomores Seeking Success Virtual Presentation. Once you click on the image above, here's what will happen: 1. Register - a couple of questions for you to answer. 2. Meet Director Kelley - He has some thoughts to share with you. 3. Take Career Coach Survey - Helps . . .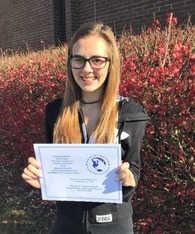 KACC's Culture of Catching Students Doing Good is alive and well! Mr. Papineau, KACC Dean of Students was delighted to be able to make lots of parent phone calls - the kind any parent wants to receive...Someone on the line ready and eager to tell you something your son or daughter did well. Of the students who were nominated by their instructors, three were randomly chosen to win a . . .