Congratulations to 2022 National Technical Honor Society Students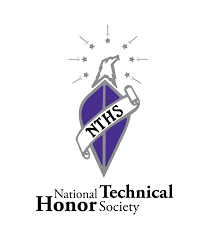 The National Technical Honor Society (NTHS) is an educational non-profit that exists to honor, recognize, and empower students and teachers in Career & Technical Education. More than 4,500 schools and colleges are affiliated with the Society. Since its founding in 1984, NTHS has awarded over $2 million in scholarships to remarkable CTE students nationwide.
NTHS works in partnership with other national student leadership organizations to promote educational excellence and award scholarships to career and technical education students. These include Business Professionals of America (BPA), Distributive Education Clubs of America (DECA/DEX), Family Career and Community Leaders of America (FCCLA), Future Business Leaders of America (FBLA/PBL), Health Occupational Students of America (HOSA and, SkillsUSA.
This years induction will be held on February 24th at 6:30pm. The venue is held at Kankakee Valley Christian Fellowship church located in Bradley, IL. Congratulations to the follow inductees for your ability to master the technical knowledge.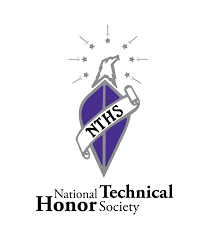 | | |
| --- | --- |
| Aguirre | Emma |
| Barber | Hailey |
| Barkus | Jake |
| Battiato | Grace |
| Blanchette | Tait |
| Campbell | Ashton |
| Cardenas | Francisco |
| Cervantes | Danna |
| Chase | Logan |
| Crabtree | Ava |
| Currier | Isabelle |
| Derkacy | Matthew |
| Fernandez | Abigail |
| Giffen | Ayden |
| Graniczny | Cody |
| Gross | Christina |
| Hanson | Abbey |
| Hays | Ciera |
| Hernandez | Daniela |
| Hunt | Madison |
| Ingram | Jessica |
| Kmetty | Kristofer |
| Krach | Haley |
| Leach | Melissa |
| Leathers | Angela |
| Lee, II | Joel |
| LeVoy | McKayla |
| Li | Cynthia |
| Ludwig | Alexander |
| Martin | Christopher |
| Minor | Jalynn |
| Ortiz | Brandon |
| Panozzo | Giacomo |
| Patnaude | Kylie |
| Pina | Yarizza |
| Ramirez | Samantha |
| Raymond | Lucas |
| Rolando | Bailey |
| Rosales | Estefani |
| Rosinski | Noah |
| Sauerbier | Delana |
| Shepard | Grace |
| Shreffler | Delana |
| Tibbetts | Elliana |
| Tran | Britney |
| Woods, Jr. | Shannon |